New: Our Inclusive Space For Neurodiverse Children And Young Adults
The Nest is an inclusive space for neurodiverse children and young adults. This new experience at The Chair gives those who find haircuts stressful or daunting a haven where their individual needs are met in peace. This sensory space will support a range of needs to help make the hair salon experience as enjoyable as possible for individuals and their families.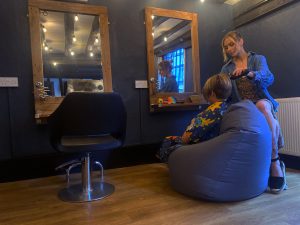 As something unique for our customers, we have thought carefully and created a range of features within The Nest to help with the sensory sensations that can be difficult for neurodiverse individuals, such as silent hair clippers, cosy lighting, soft seating and much more.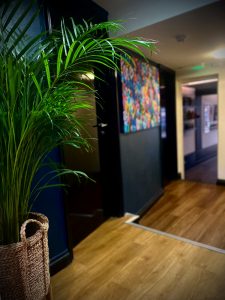 Frankie is our specialist here at The Nest and has been a hairdresser for over 10 years; covering many aspects from colour corrections to bridal hair. The single area of her job that has always held a special place in her heart is being able to cut hair for children and young people with additional needs. Frankie has relatives and close friends with varying levels of neurodiversity and has always been attuned to their specialised care. She understands that the most important thing when cutting the hair of those with sensory needs is building trust. Frankie is formalising this with an NVQ Level 2 in Understanding Autism this Summer 2022 in preparation for The Nest at the Chair.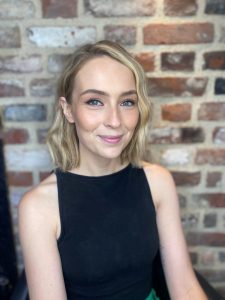 In The Nest we have a range of features to help make the experience as enjoyable as possible. These include:
Reduced noise clippers
Weighted blanket
Dimmed lighting
Sensory toys to play with and interact with around the space
Tablet with access to Netflix, YouTube etc
Bluetooth speaker to listen to music of choice
Various seating options, including beanbags and a sofa
Character cutting gowns
We offer a complimentary 15-minute consultation to come in and see the space and meet Frankie. When we meet, we can discuss your needs and how we can make the experience as smooth and stress-free as possible. We can also decide how long an appointment is required, to ensure we have ample time to create a relaxed experience. To book in or to get more information, please either call our friendly team at The Chair on 01227 455545 or book online here.
Katie x
---
---