Our Re-Opening Plan Post-Lockdown
*Updated 1st July – on the advice of our governing body and inline with government restrictions, we intend to open on July 4th. Our phone lines are open from 8am to midday, Monday to Friday for booking appointments. Please follow our social media channels and monitor this post for updates. Thank you for your patience and please read the rest of the blog for important information about attending appointments. *
To all our loyal clients,
Firstly may we say thank you for all the messages of support we have received during this challenging time. With thoughts turning to relaxing lock-down we wanted to let you all know what we have been putting into place ready for re-opening the salon, hopefully in July. The first and foremost factor in our preparation planning has been ensuring a safe environment for both our team and you, our clients.
Opening Hours
During the first phase, we are extending our hours to try to accommodate as many clients as possible. We will be dividing the team into two, to ensure social distancing is maintained, with the teams alternating an early shift (7am to 1.30pm) and a late shift (2pm to 9pm) Monday to Friday. The teams will alternate weekly. We will also be open on Saturday and Sunday, with the early team working on Saturday and the late team working on Sunday, again these will alternate weekly. Please be aware that if you cancel your appointment with less than 24 hours notice you will be charged 50% of the appointment services fee.
How You Can Help
We are taking significant steps to maintain safety for all. The salon already has exemplary hygiene standards, but furthermore we are introducing an antiviral wipe-down of each salon position between clients, stylists will be in PPE gear and will sterilise their hands between clients. In order to make the salon as safe an environment as possible, we have the following polite and strict requests.
– If you are feeling unwell please cancel your appointment and do not come into the salon
– If you have come into contact with anyone with Covid-19 symptoms or a high temperature please do not come in to the salon and instead please contact us at the earliest opportunity and and we will re-schedule your appointment
– Only one person per appointment please
– Please attend your appointment on time (we will be carefully managing the number of people in the salon and time between clients for additional hygiene measures so prompt appointment attendance will be absolutely crucial)
– We will request to check your temperature with our thermal imaging camera on your arrival. You will be not be able to come in if your temperature is elevated. Our staff will also be checking their own temperatures within an hour of starting work.
– Please take a seat in reception or in our lovely garden terrace on arrival, maintaining two metres distance from other clients
– Please use the hand sanitiser provided on arrival
– Bring the minimum bags and clothing with you
– Please wear a face-mask, if you do not have one you can purchase one for £3 at the salon
– Our receptionist will invite you to go through to your salon position where your stylist will be ready to receive you
– As much as we can't wait to catch up properly, during this initial phase, please refrain from talking as much as possible during your service
– Unfortunately we will not be able to offer you a magazine to read during your service so you may wish to bring your own
– We ask you to pay for your services with card only
– We will also only be able to provide water refreshments in disposable cups but you are most welcome to bring your own takeaway coffee etc and GREAT NEWS – a cool new coffee house has opened up just a couple of doors down – Fringe + Ginge for all your hot beverage needs! They will discount all hot drinks by 10% for The Chair clients.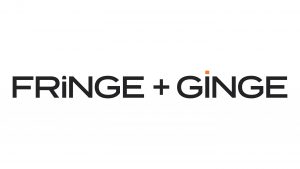 Opening Date & Times
We look forward to welcoming you back from July 4th. We have re-opened our phone lines from 8am to midday, Monday to Friday for booking appointments. Please call 01227 455545. Keep a watchful eye on our social media and website and messages for news – we can't wait to see you!
Our revised opening times are:
Monday to Friday – 7am to 9pm
Saturday – 8am to 4pm
Sunday – 8am to 3pm
Cancellations
Because we are running two separate bubble teams with additional time for cleaning, appointments are limited so if you cancel your appointment with less than 24 hours notice you will be charged 50% of the appointment services fee. Please be aware that if we have to isolate one of the teams your appointment might be canceled at short notice and will need to be rescheduled (and just to clarify, you will not be charged 50% if we have to cancel).
Thank You
We are so immensely grateful to have such a wonderful clientele and would like to thank each and every one of you so much for your patience thus far and in advance of this 'new normal'. We are so looking forward to seeing you all again soon.  Meanwhile keep safe,
Katie & The Team x
---
---